Exploring Lancaster County
In addition to the Weavers, many other family members originated in this area. The Stauffers originally built the Goodville Mill (below left) and the home (below right). The Stauffer house was particularly interesting because a new wood house was built around a stone home.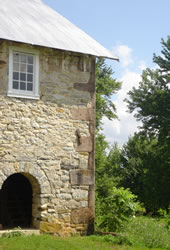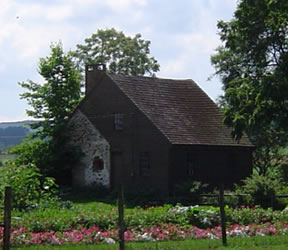 Stops at the Morganville and Mennonite bookstores were particularly interesting. We were looking for possible connections between the Weavers and the early underground railroad.
We ended their day with a fantastic meal at the Bird-in-Hand Restaurant including turkey, lima beans, noodles, potatoes, carrots, rolls, pie, and on and on. We had to waddle back to the car.