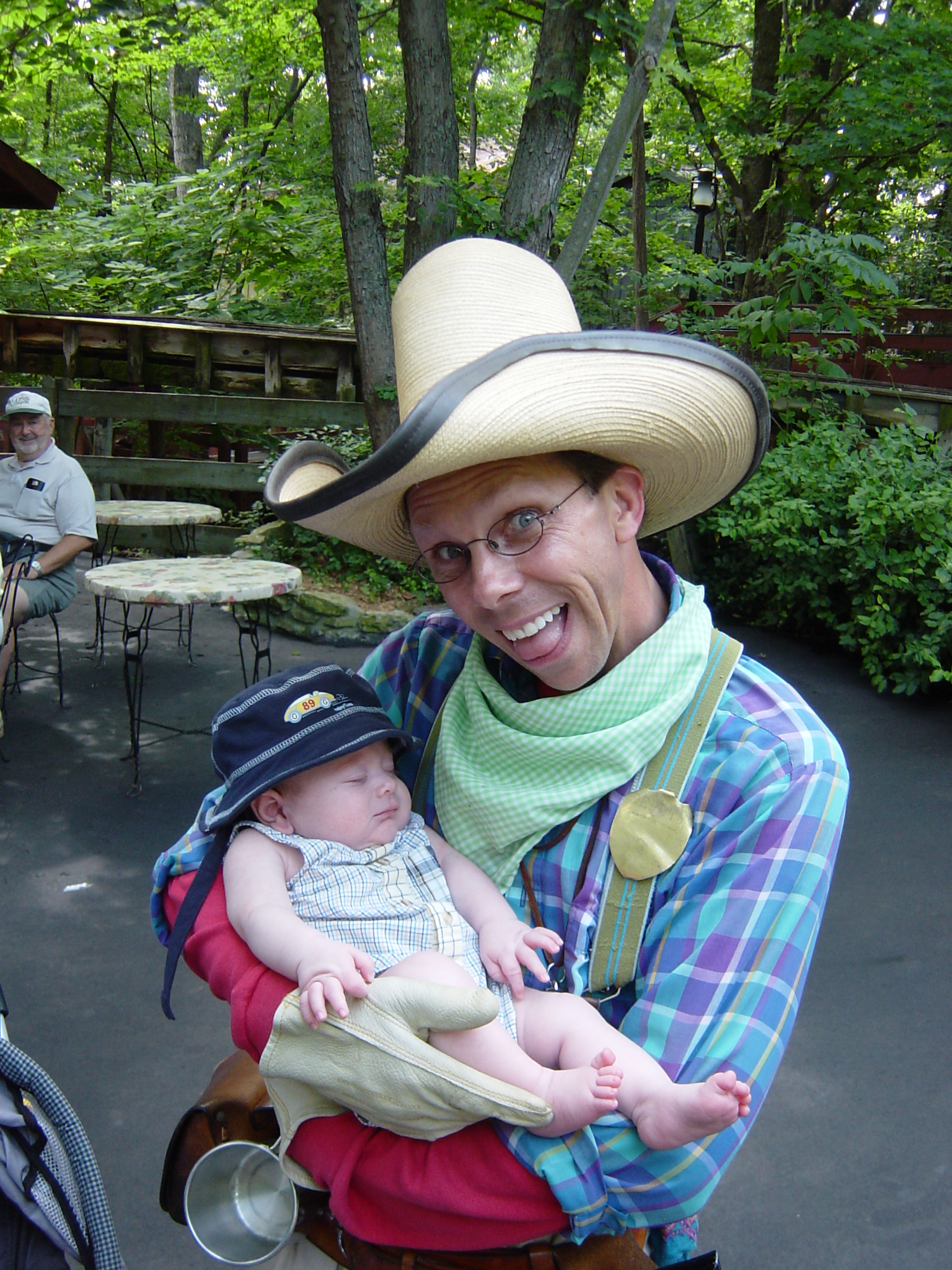 Alex and his friend Homer at Silver Dollar City in Branson, June 2004.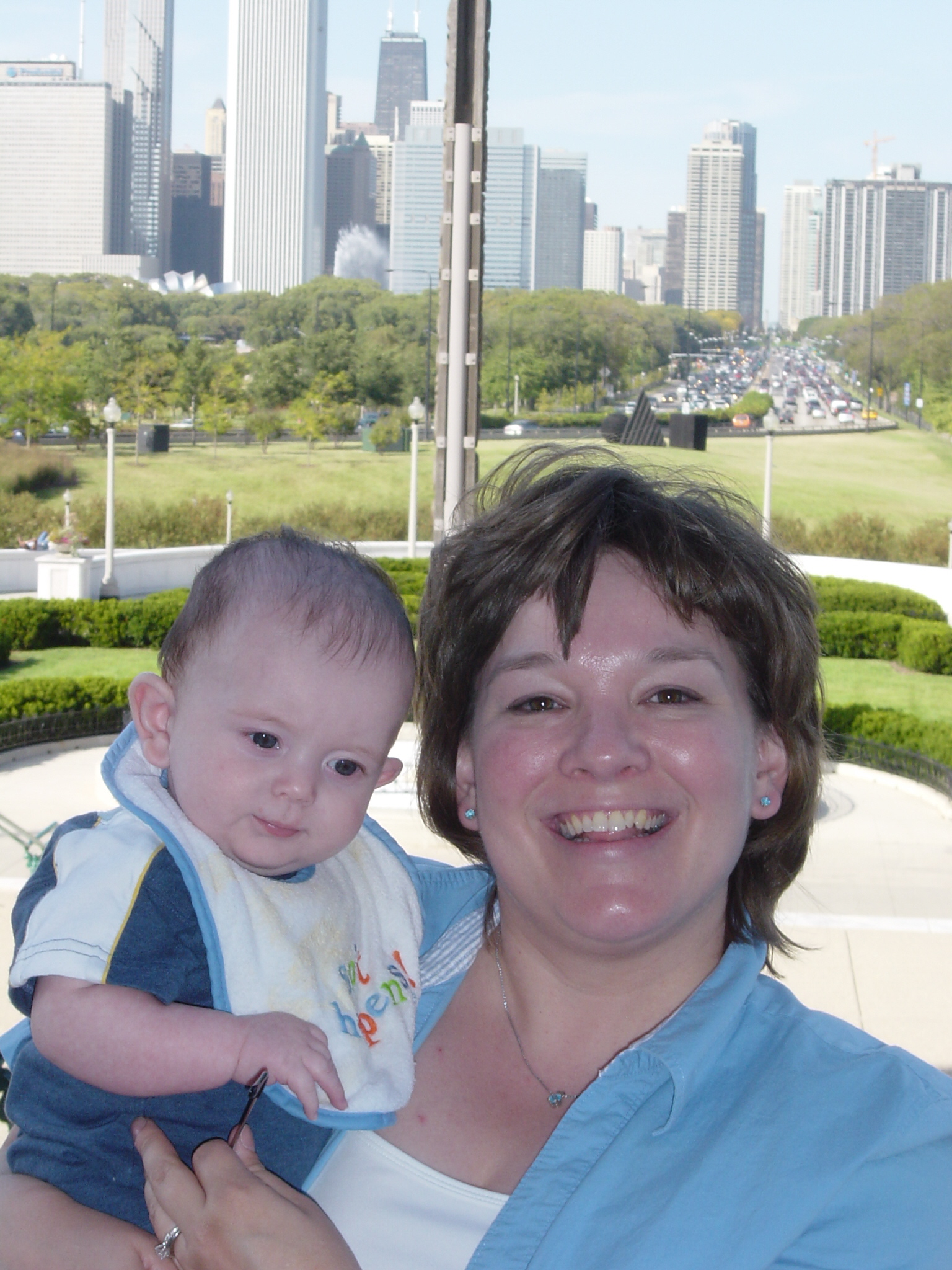 Alex and mommy in Chicago at the Field Museum, September 2004.
I've been all over the place! My first overnight trip was to Austin, Texas. A few weeks later mommy, daddy, and me spent a week in Branson, Missouri for my first Fourth of July.
I like to go to the mall and especially like going to Barnes and Noble. I prefer the children's section
I also like going to the park and festivals. Mommy and daddy missed the balloons at the Plano Balloon Festival. But we saw lots of arts and craps at the recent Cottonwood Festival in Richardson.
I took my first plane ride to Chicago when I was 5 months old. It was a great trip. I was really good on the airplane and took a nice long nap. We returned to Chicago in December and I was really good again.