Fluid Environments for Learning
Help students shift from being passive receivers to active readers, evaluators, thinkers, and innovators. Explore the potential of emerging cross-genre, multi-platform, transmedia resources as tools for motivation, differentiation, collaboration, and connections across the curriculum. Help students construct knowledge and convey complex messages through meaningful, technology-enhanced experiences.
Our world is filled with exciting visual technologies, yet our classroom inquiries are often text-based. Young people are motivated by multimedia resources and tools. They move from reading a book to exploring a website to using an iPad app including The Elements, WebMD Mobile, Kindle, and Flip camera. Students with technology live very different lives than those without.
With so many information resources and new tools available, it's easy to experience information overload, Web 2.0 frustration, class management concerns, and time constraints. The solution is organized access to technology, varied approaches, collaborative activities, and choice in learning.
You're already got great programs and resources. How can you make it even better?
Fluid Environments
Fluid environments use multiple modes of communication to experience and convey a complex, interactive message. Information flows smoothly from one media to the next. The strengths of each media create synergy. The result is something more rich and dynamic than could be done in a single medium.
Let's use the recent Chilean Mine disaster as an example:
Think! How can you connect current events to your curriculum? Do a Google search for a current event such as the Earthquake in Japan or Military operation in Libya and add the word "infographic." Create your own infographic using tools such as Glogster.
Let's explore fluid environments for reading, teaching, learning, and technology and for life-long learning.
Fluid Environments for Reading
Although traditional books provide a wonderful way to experience the written word, 21st century reading goes beyond linear text on paper. Young people have many choices for experiencing the written word.
Young people want to share their reading experiences by imagining the characters and sharing this images on social networks such as Deviant Art. The Hunger Games is a good example. There's both a book website and a Facebook connection where readers can watch videos, play games, participate in polls, and hold discussions.
Teens are drawn to biographies with multimedia elements. For instance, Reckless Road: Guns N'Roses contains multimedia enhancements including online extras. You can also go to the website or Facebook page.
At the most basic level, works are adapted for different formats. For instance, Ray Bradbury's Fahrenheit 451 is available as a graphic novel that can also be downloaded to an i-phone. Watch a video about the translation into a graphic novel.
Graphics play an integral part in comic stories. Classic Comics is producing Interactive Motion Comics (CD-ROM) that contain text, adio, and animation. Explore MacBeth as an example.
Young Adult Readers. Whether reading a new book or a classic like Little Women, young people view reading as a social activity with connections to various devices like the Kindle, iPad, and iPhone.
Go to the Louisa May Alcott: The Woman Behind Little Women website. Explore the background information, trailer, timelines, and lesson plan. See how you connect traditional literature with new technology such as reading on the Kindle, iPad, or iPhone. Watching video at YouTube. Sharing on Facebook, Flickr, and GoodReads. Exploring information at PBS.
Authors are increasingly connecting with their readers. Go to the What Would You Wish For website. Read Wish by Alexandra Bullen. Watch the book trailer. Participate in social community where people share their wishes.
Books for young adults are extending their reach beyond multimedia elements and incorporating social media such as Facebook and mobile technology. These books are sometimes called interactive fiction such as Cathy's Series:
Cathy's Book
,
Cathy's Key
,
Cathy's Ring
by
Sean Stewart
and
Jordan Weisman
Sean Stewart (the author of the Cathy's Series) calls this shift from passive to active reading "the fourth wall." He views this fourth wall as the barrier between the audience and the stage. With the Internet this wall can be blurred or erased. The audience can become part of the play. He notes that young people want to experience Hogwarts, Narnia, and Middle Earth, not just read about them. Whether you're referring to Harry Potter Lego bricks or gaming. Read more in his article and videos on Interactive Fiction.
Jordan Weisman (co-author of the Cathy series) also develops online games for teens that immerse them in virtual worlds including Nanovor Evolution.
Transmedia Readers. Transmedia storytelling occurs when readers seamlessly move from technology to technology experiencing and sometimes participating in the narrative. These transmedia experiences may include both fiction and nonfiction environments. Read the nonfiction book True Spirit: The True Story of a 16-Year-Old Australian Who Sailed Solo, Nonstop, and Unassisted Around the World on paper or ebook for Kindle. Watch the videos throughout the book. Go to Jessica Watson's website. Track Jessica's Voyage on a map.
Written for a young adult audience, Cathy's Book, Cathy's Key and Cathy's Ring by Sean Stewart and Jordan Weisman includes an evidence packet along with a website for each book. A website is also available for fans who want to discuss the book. The fictional character has Facebook and Flickr accounts you can visit.
Written for an adult audience, Personal Effect: Dark Arts by J.C. Hutchins and Jordon Weisman introduces an interesting multi-format approach to mystery reading. In addition to the text, the book provides a packet of materials along with supplemental website materials. These elements bring an additional dimension to the story and characters. For instance, you can explore the Brinkvale Psychiatric Hospital website to learn more about the staff of the hospital and see samples of the fictional patient artwork. The main character, Zach Taylor, has a Myspace page. You can also check out the work of Zach's girlfriend. You can even read news clips from a fictional newspaper. Finally, you can "get committed" by participating in specific online activities.
Books and music are often connected. Kaleb Nation created music to go with his book Brian Hambric. Listen to the music that goes with the book.
This transmedia environment is reaching into nonfiction environments. David McCullough's 1776, The Illustrated Edition provides 130 illustrations with an abridged version of the text. In addition, 37 facsimile documents are scattered throughout the book in pouches.
YouTube has become a place where books and video converge. Explore Great Depression Cooking with Clara. Also check the blog, book, and other related resources. Then, create your own.
Increasingly, online news agencies are presenting information through innovative approaches. Go to the Sun-Sentinel's The Edge area to explore games, interactives, data center,illustrations, widgets and other new approaches to information dissemination. Examples: Hurricane Maker,Hurricane Interactive, Toy Recall Database, Fossil.
To explore more of these types of environments for reading, go to the Divergent Convergence: Learning in a Transmedia, Multiplatform World article. Also read my article in the October 2010 issue of Teacher Librarian.
Think! Explore the website Oceans Portal. What reading experiences are available?
The vast number of information resources and tools available online can be overwhelming. Ask yourself:
What are the big questions?
What resources will help my students explore the big question or essential ideas?
Fluid Environments for Teaching
Planning Learning Experiences: The Great Migrations
The Great Migration is a new National Geographic program containing interactives, games, and socialconnections in addition to the original text materials and video. Explore the following example showing how these elements can be put together to build a fluid environment for teaching.
Find the Main Idea. Watch an introductory segment as a group. Talk about the main idea. Read the book and watch the DVD for more depth.
Find Supporting Examples. Form small groups focusing on specific animals such as Monarch Butterfly, Salmon, Zebra, and Red crab. Each group focuses on one animal.
Make Comparisons. Use the jigsaw approach. Form mixed groups and share the different migration patterns. What are the "big ideas" related to migration? Use a tool such as Webspiration to organize ideas.
Apply Knowledge. Play the migration game using knowledge for members of each group.
Transfer Learning. Complete the Blue Whale or Great White Shark expedition to learn how animals are tracked.
Extend Experience. Reach beyond the classroom and join a live event or explore a replayed assembly.
Challenge Local Thinking. Explore the behind the scenes area of the website. What migration could you follow where you live? Revisit the topic through a Journey North experience.
Take Action. Explore the Global Action Atlas and discuss why it's important to preserve wildlife habitats. Connect this to migration patterns.
Connect Across Curriculum. Associate this assignment with math, reading, and language arts. Choose a National Geographic Expedition you'd like to take. Do some real-world reading. Figure out the costs and write a persuasive letter to parents about why this would be a worthwhile trip.
Organizing Online Resources: Perspectives on Revolutionaries
Unfortunately National Geographic, PBS, and BBC haven't developed a program for everything you teach. Sometimes it's necessary to create your own fluid environments. Rather than simply providing a list of resources, consider innovative ways to present information and resources to students. Also, give young people the opportunity to create fluid environments that others can explore.
Young adults enjoy learning about revolutionaries. These people present different perspectives on the world. They can also lead to interesting discussions about specific time periods and people who sought to change the world. Seek out graphic biographies and other unique ways to explore a topic.
Read Che: A Graphic Biography by Sid Jacobson and Ernie Colon. Use a variety of information resources that provide background information and varies perspectives.
Click the image below to see a bigger version of the image. Then, click on the buttons.
An image map is a great way to provide information for a fluid environment.
Software Tools

Adobe Dreamweaver
Adobe Photoshop and Fireworks
GIMP - open source graphics tool with a built-in image map.

Free Online Tools

Image-Maps - Easy to use and works with Google Sites

Web 2.0 Environments
Or, do a Google Search for "image map generator"
Selecting Multimedia
What type of examples best fit your mission? Will the project contain known, familiar, comforting, connected, modified, different, atypical, or unique examples to convey ideas and information?
Managing Fluid Environments: Uncovering Ice Mummies
The key to fluid environments is connecting students to resources as well as tools for building social and collaborative connections. Create learning experiences that build concepts and skills through whole group, collaborative team, individual work, and global experience.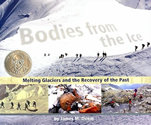 Whole Group. Watch NOVA Ice Mummies program on DVD and explore the NOVA Ice Mummies website. Watch The Ice Mummy from Discovery channel. Explore general ice mummie resources:
Collaborative Team. Explore ice mummies from around the world. Then share the similarities and differences.
Click the image below to see the image map web page with links to information about each ice mummy.
Individual Work. Explore an area of interest and report back to the group.
Global Connection. Encourage students to explore their own questions and interests.
How do ice mummies related to other types of mummies? How are they alike and different?
How are real mummies different than those found in the movies?
How are mummies preserved in museums?
Although young people often embrace technology, it can also be overwhelming. Establish structured environments for young people to explore, create, and share.
Fluid Environment for Learning
Blending fiction and nonfiction, multiple channels of communication, and exploration across content areas, explore topics that excite young people and encourage them to explore.
Invent a New Approach. Acknowledge the web and invent new assignments. Students are going to find the Cliff Notes and the Sparknotes. Don't fight it, revise the assignment using the information already online.
Read the book To Kill a Mockingbird. Then, go to Cliffnotes: To Kill a Mockingbird and Sparknotes: The Kill a Mockingbird. Did they do a good job summarizing the book? Write a character analysis from another character's perspective. For instance, what would Atticus Finch say about Scout?
Take an online math quiz and check your results. Pick an answer you got correct. Explain what's wrong with another answer. Choose a problem you answered incorrectly. Explain why you came to the wrong conclusion.
Apply Content Area Reading. Create your own alternative to traditional oral history projects. Provide an effective foundation before jumping into the project through nonfiction reading opportunities. For instance Greatest Achievements provide an overview, timeline, and an essay on twenty topics. Then, focus on how a particular invention impacted the lives of local people.
Combine Real-World Resources. There are many ways to infuse website materials into teaching and learning:
Fluid Environments for Technology & Life-Long Learning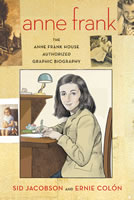 Anne Frank. Explore the life of a person, place or thing within a specific context and also the greater context of a time period or event. Connect Anne Frank to the larger context of World War II. Learn about individuals who made a difference for example use The Power of Children from Children's Museum of Indianapolis
Cyber Sleuthing. Explore emerging technology while immersed in a transmedia storytelling experience.
The book. Trackers by Patrick Carman
Multimedia Connections. Trackers
Website Tracking. Explore the What They Know and Rapleft Spying Wall Street Journal Interactive Infographic.
CyberSpying. Explore CryptoKids, CyberSpying, Spy Technology, Top Secrets for 21st Century Spy Kids
Spy Gadgets. Explore 5 Famous Spies and their Techie Ties, 10 Cutting-Edge Spy Gadgets, Spying on the Spies, Spy Tools of the Cold War and Beyond
Spies in Literature and Movies. Explore information about spies in literature and the movies. What are the characteristics of a good spy? Best Spies on TV and in Movies, Fictional Secret Agents and Spies, Sexy Spies, Spies Infiltrate Hollywood, Spies in the Movies - MovieClips
Central Intelligence Agency. CIA, CIA Museum Tour, CIA for Kids, CIA Kid's Games, FBI, FBI for Kids
Spies in the News. AP Interative, Guardian Interactive
Spies Through History
Use the slideshow below to explore the topic. Or go to the slideshow at Trackers.
Use tools such as Google Docs and Presentations to create fluid environment for learning.
Use the links on the left to move through this online workshop.
---