Internet Expeditions: Exploring, Using, Adapting, and Creating WebQuests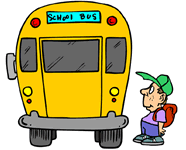 Take your students on exciting Internet Expeditions by creating dynamic learning environments that put your students at the center of the action.
WebQuests provide an authentic environment for problem solving, information processing, and collaboration.
Workshop Materials
In this hands-on workshop, you will explore four ways to build a WebQuest learning environment including using existing resources, adapting or modifying a webquest, create a new webquest, or co-producing materials. In addition, you'll examine instructional and classroom strategies for successfully integrating these activities in the K12 classroom. Explore each of the following pages for this workshop:
Links to Great Online Resources on WebQuests
The Teacher Tap: WebQuests page provides links to many online resources related to WebQuests. Use the following hyperlinks to view materials on this page:
Suggested Resources
Bernie Dodge developed the WebQuest concept back in 1995. To learn more about WebQuests, check out his website at San Diego State University or his new portal at WebQuest.org.
Tom March created many of the first WebQuests for K-12. Check out his home page at Ozline along with BestWebQuests and Filamentality.
For more information, check out Teacher Tap: Locating and Evaluating WebQuests.
---