Advocacy: Introduction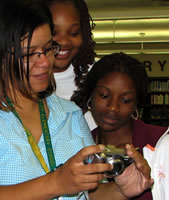 An effective teacher librarian must speak up and be an advocate of school library media programs. By demonstrating effective information use, modeling good technology practices, and actively promoting life-long learning, the media specialist can serve as an agent of change.
Explore each of the following resources in this section of the website:
Links to the materials in this section can be found in the navigation bar on the left side of this page.
---