Apply Prior Knowledge
Shift the focus from recalling prior knowledge to applying this information to new situations and authentic problems.
Apply popular approaches for organizing information about prior knowledge and new information.
KWL (Know-Want-Learned)
What I Know
What I Want to Know
What I Learned
RAN (Reading and Analyzing Nonfiction) - Tony Stead
What I Think I Know
Confirmed, or Yes, I Was Right
Misconceptions
New Information
Wonderings
Prior Knowledge and Reading Experiences
Use KWL charts to help children recall their prior knowledge and share their understandings. Then, apply their prior knowledge in a meaningful way.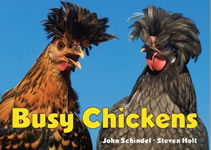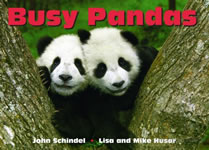 Standards

English Standard 1.2.7. Relate prior knowledge to what is read. (Core Standard)

Activity

Examine the book cover.
What do we already know about these animals?
What are words that describe these animals?
Can you think of action words?
Read one of the books. The entire text is online.
Match your words with those in the book. Add new words.

Resource
Prior Knowledge and Timely Topics
Standards

English Standard 3.2.2. Ask questions and support answers by connecting prior knowledge with literal information from the text.


Activity

Select websites that may contain new and timely information that young people can connect to their prior knowledge. Explore unusual topics that may not be covered in the traditional curriculum.
Connect to student experiences and timely issues.

Ask students to create a concept map showing what they know about veterans. Go to VA Kids. Read the Cool Facts About Veterans. Be sure to point out the MORE links to read additional articles. Add to the concept map
Go to the Coloring Book pages. Use a nonfiction book about veterans to identify each of the images.
Ask students to write down what they already know about the American Flag. Go to About the Flag. Create a poster sharing the most important things to know about display of the flag. Use bubble to label and arrows to direct attention.
Prior Knowledge and Prediction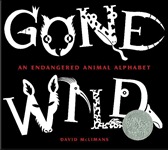 Young children are more likely to succeed with a challenging inquiry if we help them apply their prior knowledge. For instance, if want student to understand the plight of endangered species animals they need a personal connection. For instance, they can relate to "what would happen if all the dogs were gone" or "what if no birds no longer came to the bird feeder.".. focus on questions that will get them thinking about what "endangered" really means. The key is to connect the prior knowledge of children to the new unit. How can you apply the existing knowledge and skills your kids have (no matter how limited) to a new situation? Ask students to combine prior knowledge and new information to make predictions about the future.
Standards

English Standard 4.2.3. Draw conclusions or make and confirm predictions about text by using prior knowledge and ideas presented in the text itself, including illustrations, titles, topic sentences, important words, foreshadowing clues (clues that indicate what might happen next), and direct quotations. (Core Standard)

Activity

What animals do you see regularly? What would happen if the dogs or birds were gone? What about the bees or the deer?
Read aloud Gone Wild. Ask students to learn more about one of these animals. Create a map - bulletin board of endangered animals.
Speculate on life without an endangered animal.

Resources